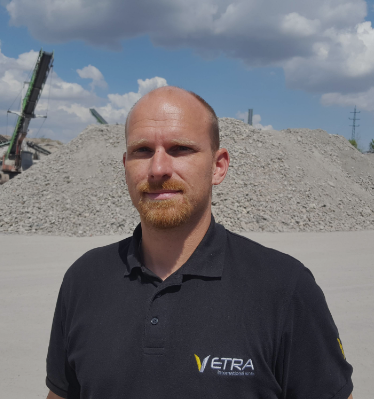 Tomáš Veselý
Sales and technology
Wheel loader and telescopic manipulator scales section
Can we use wheel loader scales for invoicing ?
PFREUNDT is the creator of the mobile weighing system and the first to receive certification of its products for commercial use. In the Czech Republic, where there was originally no standard for mobile weighing on loaders, in cooperation with ÚMSZ, we created a standard with PFREUNDT balances and in 1997 PFREUNDT load balances were first approved in the accuracy class III. legal for trade.
Is it necessary to stop movement while weighing ?
Weighing during arm lift and/or while driving is possible. Of course, it is important in what terrain the machine is moving, but all our scales are able to detect excessive instability and alert the driver. The scale guarantees that the weighing is compliant with applicable norms.
Do your scales use inclination sensor ?
Yes, all scales certified as legal for trade use inclination sensor. The driver is alerted in case the loader inclination would affect measurement precision.
What is the precision of wheel loader scales ?
The scale can be installed on any loader whose hydraulic system is in a condition that allows its use in service.
What is the difference between wheel loader and telescopic manipulator scale ?
Scale for telescopic manipulator is using more sensors due to higher movement freedom of the manipulator. The weight calculation is consequently more complex, but resulting in excellent precision. Two extra pressure sensors are used for compensation cylinder. Another proximity sensor is used to detect retracted lifting arm.
Belt Scales Section
Is it possible to monitor performance of the scale continuously ?
Yes, DVPLC280 can be connected to a cloud service Skalapp Online via mobile connection. The portal provides details on transported volume, order number, still time, empty time every 15minutes.
Can we use conveyor belt scales as legal for trade?
None of the belt scales we currently offer can be used as legal for trade.